The European aeronautical manufacturer Airbus announced on Monday that it received a record order from the airline IndiGo for 500 planes, this being the largest order ever made in the history of civil aviation, inform the Reuters and AFP agencies, quoted by Agerpres.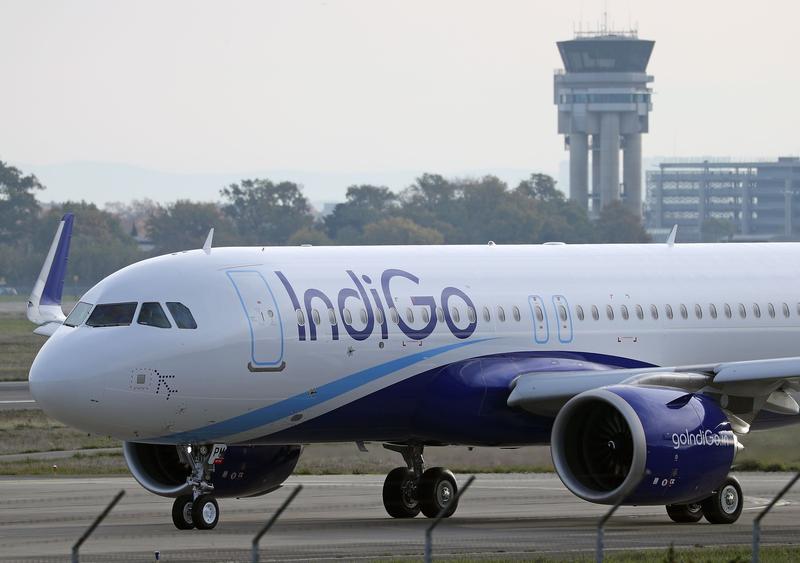 Un Airbus A320 al IndiGoFoto: Urbanandsport/NurPhoto / Shutterstock Editorial / Profimedia
This historic order, whose theoretical price amounts to 55 billion dollars, was announced on the first day of the Bourget Air Show by IndiGo CEO Pieter Elbers.
The 500 A320s would be delivered between 2030 and 2035. Normally, airlines benefit from significant price reductions in case of large orders.
By the number of aircraft ordered, this is the largest order ever in civil aviation history, surpassing the 470-plane deal announced earlier this year by another Indian airline, Air India, as India's top two carriers are preparing for a significant increase in demand for air travel in the region.
"This is just the beginning. Others will follow. Given the growth of India and the growth of the aviation market in India…this is an opportune time for us to place this order," Pieter Elbers said in a press conference.
Airbus and IndGo also signed one of the largest contracts in aviation history in 2011, at that time covering 180 aircraft.
The number of airplanes would increase significantly in the next two decades
The Salon de Bourget is organized once every two years, in odd years, alternating with the Salon de Farnborough, Great Britain.
According to the latest forecasts, published by Airbus a few days before the start of the Bourget Air Show, the world's largest aircraft manufacturer expects 40,850 new passenger and cargo aircraft to be delivered worldwide by 2042, which which would bring the world fleet to 46,560 devices in 2042, compared to 22,880 devices in 2020.
The Airbus Group is a global leader in aeronautics, space and related services. Airbus offers a wide range of passenger aircraft, from 100 to more than 600 seats, and also provides helicopters, air tankers, fighters, transports and other missions.
Airbus is present in Romania with all three divisions: Airbus Helicopters Romania and Premium Aerotec in Braşov and Airbus Defense and Space in Bucharest.