As the International Space Station mission nears its end, NASA is looking for new opportunities in the commercial sector to continue exploring low Earth orbit. For this purpose, he selected 7 companies that will expand their portfolio so that in the future they can build new spacecraft or even orbital stations: Blue Origin, Northrop Grumman, Sierra Space, SpaceX, Special Aerospace Services, ThinkOrbital and Vast Space. NASA will not provide funds to these companies for now, but they will benefit from the US space agency's expertise in these projects.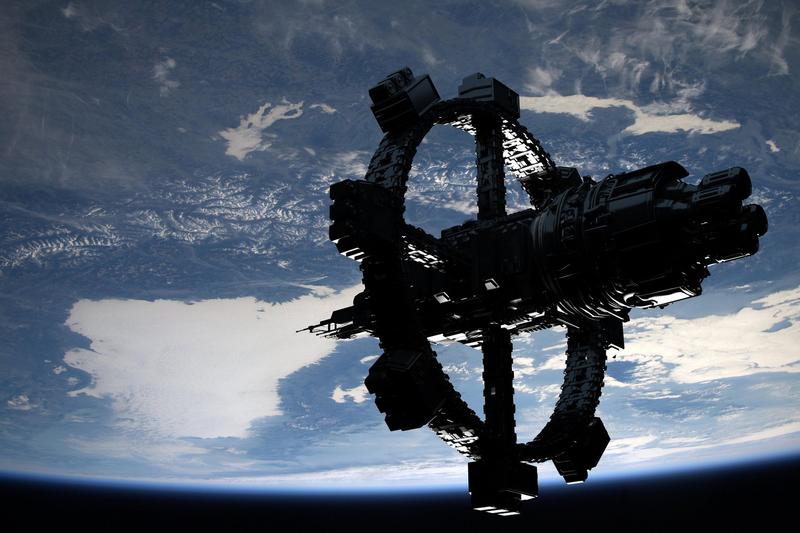 space stationPhoto: HotNews.ro, EurActiv.ro
Not all 7 companies will develop new spacecraft or orbital stations. For example, as part of this partnership, Northrop Grumman is working with NASA to design robotic devices for future experiments that will be carried out in low Earth orbit, developed around the Cygnus capsule and called the Persistent Platform. Although Northrop Grumman is no stranger to the space sector, the solid-fuel thrusters of the SLS rocket were developed by this company, which also has the Antares rocket in its portfolio and is also working closely with Firefly Aerospace to develop its next iteration.
Blue Origin presented plans for a manned orbital capsule more than 10 years ago, but because in the meantime NASA selected SpaceX and Boeing to build the Dragon and Starliner capsules, Blue Origin limited itself to the New Shepard suborbital capsule. On this occasion, the plans for that capsule could be relaunched. Let's not forget that Blue Origin was recently nominated by NASA to build the second lunar lander of the Artemis program, while Jeff Bezos' company has plans for a space station destined for Earth orbit, called Orbital Reef.
All of Blue Origin's plans, however, depend on the future New Glenn launcher, which for now is on hold (and we don't have much new information about its status either). One good news, however, is the recent test of the BE-4 engines used by both New Glenn and United Launch Alliance's new Vulcan rocket, which is months away from launch (probably sometime in 2024). This may be a sign that we are also getting closer to the time when we will see the first New Glenn launch.
Sierra Space is no surprise on this list, because this company is preparing to launch an orbital plane, a scaled-down version of a space shuttle, which will initially be used by NASA for cargo missions, resupplying the International Space Station. However, Sierra Space hopes to be able to use the Dream Chaser vehicle for other orbital missions beyond the contract with the US space agency, and on this occasion will continue to work on a version of this space plane, called the DC-200 (40% larger than Dream Chaser), capable of also launching a crew into orbit. A space plane would not only give the crew smoother landings than a capsule, but the experiments aboard it could reach a laboratory much more quickly, directly from the landing strip.
Dream Chaser is also part of Blue Origin's plans for the Orbital Reef space station. The first flight of the Dream Chaser cargo variant is planned for next year, aboard a Vulcan rocket, while 2026 may see a first flight of the DC-200 vehicle.
Special Aerospace Services and ThinkOrbital will work with NASA to develop robotic equipment to be used in various orbital missions, from assembling structures to servicing operations and other technologies that will make life easier for future astronauts. For example, ThinkOrbital proposes a spherical orbital module, the module that can be assembled in orbit using a robotic arm, and that can dock with vehicles like Starship to form a large space station.
SpaceX could not be missing from this list: the new collaboration agreement with NASA also refers to an evolution of the Dragon capsule, but also to the use of Starship both as an orbital launch vehicle and as the possibility of using the upper stage of this rocket for a future space station.
Vast Space is a young company, but a few weeks ago it announced that it was working with SpaceX to develop a small, single-module space station for future commercial flights. The company, which also includes a former SpaceX engineer, is also joining NASA's efforts to develop new technologies for future low-Earth orbit flights.
The technologies proposed by these companies are either new technologies or derive from existing projects that now have a chance to be expanded. For now, each with their own, private funds, but it is very likely that in the future NASA will select some of these projects, to finance them and bring them to maturity.
Follow our Facebook page, HotNews Science, to be able to receive directly, in real time, the latest information and curiosities from the world of science!
Photo source: profimediaimages.ro